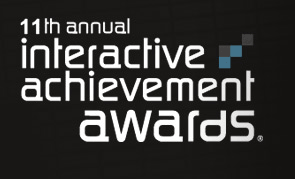 Gaming is a multi-billion dollar industry in fact it has been bigger than the movie industry since around 2004 in terms of revenue. Yet this award show has been done and covered in a pretty non-spectacular almost an amateur way that I think actually works as the event seems rather genuine and natural unlike the film industry's awards ceremony, the Oscars. After all who'd take a bunch of computer geeks walking the red carpet wearing latest designer fashion being interviewed by plastic women and obnoxious men seriously… people still seem genuine in this business which adds to its appeal and makes recruiting easier. I believe it also lowers the perceived barriers to entry and encourages people with new ideas to try them as they may feel that it's easier to approach the industry insiders, just check out the Independent Games Festival at each year's Game Developers Conference for some of the most unusual games you'll ever see. This leads to more innovation from smaller developers and more people getting involved in the business despite all the problems that the industry overall faces such as the growing graphical and programming complexities which leads to balooning budgets and development times. Also the people involved in the computer game business will tell you that it's not all fun and games but that there are some rather serious problems, just look at the lawsuits against Electronic Arts  that came about as a response to a blog post criticizing EA's practices a few years ago. But enough on that.
The host of the award ceremony for the third year in a row was Jay Mohr an less known actor with a familiar face that you will probably remember from Jerry Maguire as the agent that fires and competes with Tom Cruise's character.
Check out the fulll video coverage of the February 7th event here.
Here are the Game of the Year winners for the past events. To find out more or to see all winners in individual categories go to the AIAA Wikipedia page.
Game of the Year
Out of 11 Game of the Year winners named by the AIAS, seven are shooters, and all except Ocarina of Time were developed by game studios based in the United States and Western Europe.
| Year | Game | Genre | Platform(s) | Developer(s) |
| --- | --- | --- | --- | --- |
| 2008 (11th) | Call of Duty 4: Modern Warfare | First-person shooter | PlayStation 3, Xbox 360, Windows, Mac OS X | Infinity Ward |
| 2007 (10th) | Gears of War | Third-person shooter | Xbox 360, Windows, Mac OS X | Epic Games |
| 2006 (9th) | God of War | Action-adventure game | PlayStation 2 | SCE Studios Santa Monica |
| 2005 (8th) | Half-Life 2 | First-person shooter | PlayStation 3, Xbox, Xbox 360, Windows | Valve Corporation |
| 2004 (7th) | Call of Duty | First-person shooter | N-Gage, Windows, Mac OS X | Infinity Ward |
| 2003 (6th) | Battlefield 1942 | First-person shooter | Windows 98, Mac OS | Digital Illusions CE |
| 2002 (5th) | Halo: Combat Evolved | First-person shooter | Xbox, Windows, Mac OS X | Bungie Studios |
| 2001 (4th) | Diablo II | Hack and slash | Windows, Mac OS, Mac OS X | Blizzard North |
| 2000 (3rd) | The Sims | Life simulation game | Windows, Mac OS, Linux | Maxis |
| 1999 (2nd) | The Legend of Zelda: Ocarina of Time | Action-adventure | Nintendo 64 | Nintendo EAD |
| 1998 (1st) | GoldenEye 007 | First-person shooter | Nintendo 64 | Rareware |