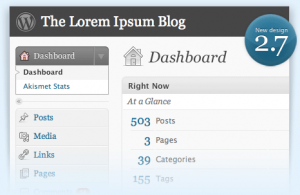 I just completed the update to the latest version of WordPress. I apologize for not posting in a while but it is more due to overwhelming topics rather than due to the lack of them. I must have some 20+ drafts saved and I will try to get to them in the near future.
I have been working on a photo site that allows for ordering prints online, including metallic prints which look stunning. Keep an eye out for announcement soon.
Also I have been testing another version of a gallery software for some time now called ZenPhoto which can be seen here: http://www.matyska.org/gallery/
This is going to go away with the launch of studioMATYSKA.com where all the photos are going to be better organized as well as photos from events will be available for ordering. So please enjoy what is here for now.